The Lake District is famous for gorgeous bluebell displays and some of the UK's best places to see them are right here in the North Lakes.
You'll find wild bluebells carpeting ancient woodlands and painting fell-sides in their purpley blue hue, along with cultivated displays in many of our gardens, where footpaths let you close up to breathe in their heady scent.
It's already looking like a bumper year for bluebells. Read on an discover a new favourite place…
---
Rannerdale Knotts, Buttermere
Rannerdale Knott is a perfectly formed small Lake District fell, right on the shore of Buttermere, one of the very prettiest lakes in the Lake District. Buttermere is one of three lakes that lies in the glacial Lorton Valley, in the quiet Western Lakes. Lorton Valley is often called 'the secret valley' or 'the valley of bluebells' and a great place to wander and wonder at this natural carpet of blooms.  You're in a conservation area so please stick to the paths and simply take photos!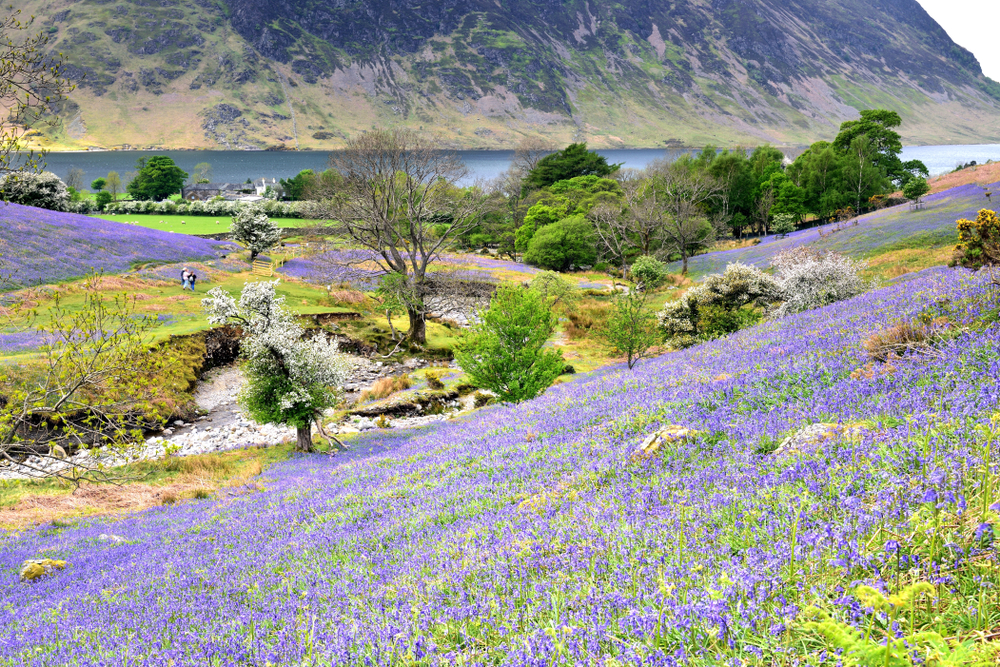 Brandelhow Woods, Derwentwater
Take the Keswick Launch to start the adventure and enter Brandelhow Park. Then enjoy an easy meander along the lakeshore, great for families and surrounded by ancient woodland and bluebells.You'll discover the pair of giant hands, holding an acorn, the symbol of the National Trust. These woods were their first Lake District purchase and are very special. 
Muncaster Castle Bluebell Walk
Head around the back to the castle after a walk along The Terrace to take in the views down The Ghyll, to Bluebell Haven. The climb is worth it, to see such a large carpet of bluebells and the haze of native blue stretches as far as the eye can see.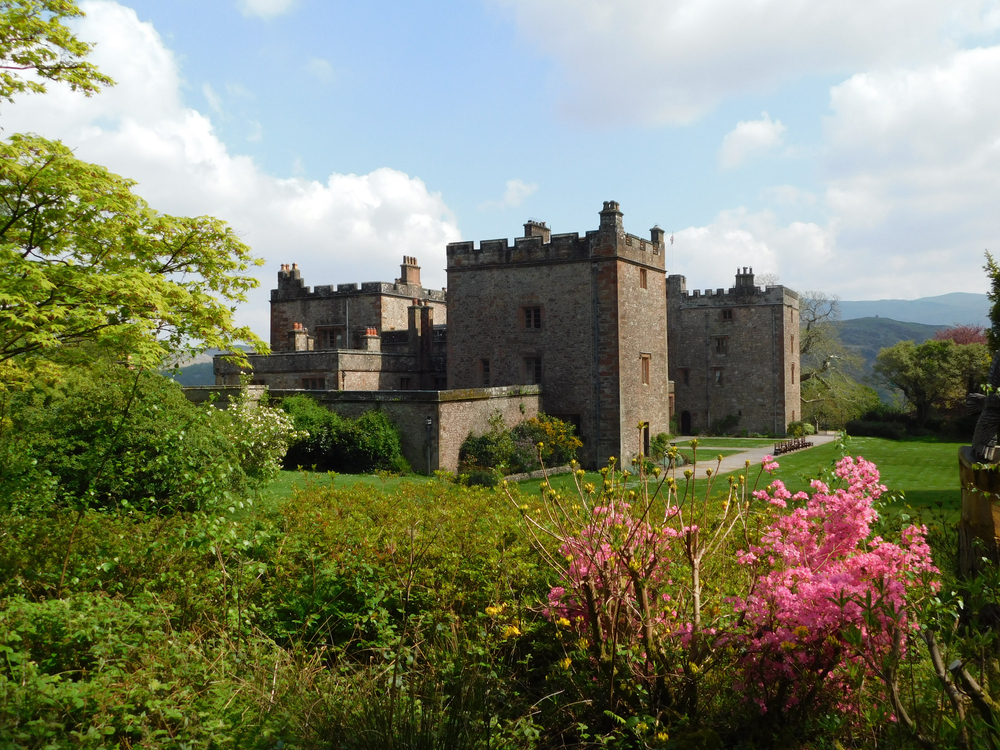 Low Wood, Wasdale
Head to the wildest of the Lake District's valleys to see this rugged landscape flourishing with wild bluebells. A delightful bluebell walk in a quiet and romantic woodland. A place for quiet contemplation amongst the heady scent of the flowers.